TO OUR CHCL PATIENTS and FAMILIES:
With our continued commitment to care for you, your loved ones, and our community, CHCL has implemented additional procedures and changes to the services we provide during this COVID-19 pandemic.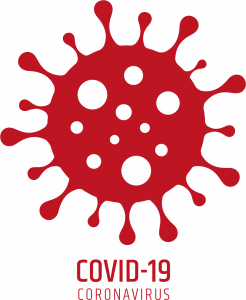 Call ahead to 806-765-2611 if you are experiencing fever or signs and symptoms of lower respiratory illness (ex. cough, shortness of breath.)
CHCL staff will instruct you on when to enter our clinics if necessary. At the 1610 5th location please stop at the front door and use the temperature monitor to check your temperature before coming in.

If you do have symptoms of any viral illness or someone in your household has been diagnosed with the virus: DO NOT ENTER any of the facilities.
If you do have symptoms of any viral illness or someone in your household has been diagnosed with the virus:
You will be seen in your vehicle.
Please park in the areas marked for same day sick visits, or in the spots instructed by the clinic sites. Please bring your cell phone to the clinic to help us contact you. If you do not have a cell phone, other arrangements will be made to complete this process.
We will be able to care for most of your health needs from the comfort of your own vehicle.
The protocol will apply to all visits at our clinics
We are allowing 1 visitor with pediatric patients, and with adults who need assistance.
* For your protection, all our CHCL employees will be wearing masks. We are requiring that everyone who enters our Clinics wear a mask as well.
Community Health Center of Lubbock continues to monitor the Coronavirus (COVID-19) evolving situation.
To ensure the safety and well-being of our patients, employees, and community, we are in regular contact with federal, state, and local health officials to ensure we are adhering to the guidelines issued by the Centers for Disease Control and Prevention (CDC). https://www.cdc.gov/coronavirus/2019-ncov/
News and travel advisory information is also available through the Texas Department of State Health Services. https://www.dshs.texas.gov/coronavirus/
Stay home when you are sick. If you have a fever, cough, shortness of breath, or if you have come into close contact with someone known to have a confirmed case of Coronavirus and/or traveled outside the country or to states that have confirmed cases in the past 14 days, please call ahead before you come into the health center. This will allow us to prepare staff and prepare to provide you with the best possible route of care.
Wash your hands often with soap and water for at least 20 seconds. If soap and water are not available, use an alcohol-based hand sanitizer.

Avoid touching your eyes, nose, and mouth with unwashed hands.

Avoid close contact with people who are sick.

Cover your cough or sneeze with a tissue, then throw the tissue in the trash.

Clean and disinfect frequently touched objects and surfaces.