Serving Lubbock Since 1992
In the early 1990's, Sister Mary Kathleen Small, community leaders, healthcare professionals, business experts, and uninsured clients came together to solve an increasing problem in the Lubbock community: insufficient access to medical care for indigent and uninsured residents.  This group worked for two years to improve the healthcare safety net in Lubbock and in 1992 formed Community Health Center of Lubbock, also known as "CHCL." CHCL was formed under the principle of a hand up rather than a handout.  In 1993, CHCL became a Federally Qualified Health Center (FQHC) and is the largest in the Lubbock community's health care delivery system. 
CHCL has been a low-cost provider of quality primary and preventative healthcare services to those in need in this region. Since opening in 1992 and as the need continued to be identified through community assessments, CHCL grew and now has eight clinics in Lubbock and two mobile units to provide medical, dental, behavioral health and vision services for all ages. CHCL serves the surrounding counties—Crosby, Garza, Lynn, and Terry—with our two mobile units.
CHCL is Joint Commission accredited and National Committee for Quality Assurance (NCQA) Patient-Centered Medical Home certified.
We have achieved great success due to our partnerships with numerous groups and organizations, including UMC Health System, Covenant Health System, Texas Tech University Health Sciences Center and United Supermarkets. These partnerships further the operational effectiveness of our mission – "Providing quality primary and preventative health care services to those in need."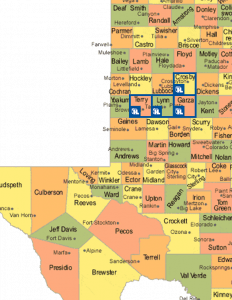 Reaching out and providing Heath Care Services for Terry, Crosby, Lynn and Garza counties.
CHCL strives to provide high quality healthcare in Lubbock, Texas. CHCL is Joint Commission Accredited. NCQA Accredited and deemed a Federal Torts Claim (FTCA) facility.
CHCL continuously works with our partners to provide better healthcare services in Lubbock, Texas.